Qin Lake Tourist Attraction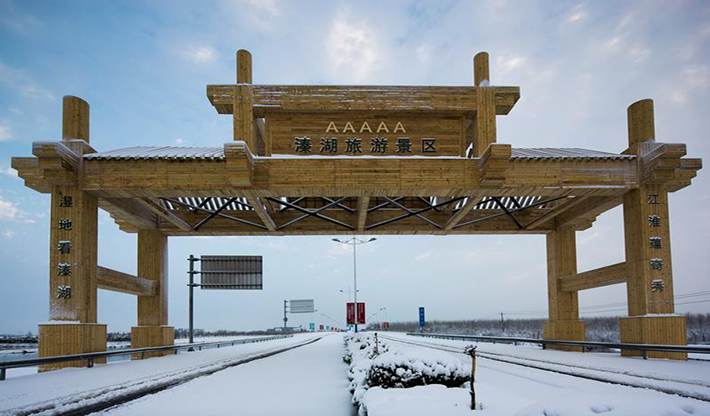 Qin Lake Tourist Attraction is located in Lixiahe region in the middle of Jiangsu Province and is an eastern suburb of Taizhou city. It was open to the public in 2003. Since 2005, it has won the reputations such as the National AAAAA Tourist Attraction, National Wetland Park, National Water Conservancy Scenic Spot, National Intangible Cultural Heritage, National Popular Science Education Base and National Forestry Tourism Demonstration Area etc. The whole planned area covers 26 km2. There are abundant rivers and grasslands, where is a paradise of the Pere David's deer, a rare animal since age of Teras.
"It is scenic in the southern region of the Yangtze River, but the Qintong wetland surpasses it". Beautiful scenery, honest folk custom and profound culture created its enriched cultural background in Qin Lake area. In history, the General Yue Fei in Southern Song Dynasty garrisoned here to fight against Jin Dynasty; Zhang Shicheng rose in arms to fight against Yuan Dynasty in later of the Dynasty; Guan Wenwei, a subordinate of Chenyi, discussed the war matters of vital importance with Li Mingyang, a general of Kuomintang, in the boat on the lake during the anti-Japanese War. Moreover, there are numerous other stories and legends about farmers and fishermen in generations.
Through years of the development and construction, it has turned into a group of scenic spots of water environment along the Qin Lake, including the wetland ecological scenic spot branded as "Homeland Park of China Pere David's Deer", ecological agriculture touring area represented by "Ecology Global Top 500", and the cultural interests represented by Qintong Ancient Town Scenic Spot and China Qintong Boat Festival.